Deliver an unforgettable dining experience
Everything restaurants need to monitor and generate customer reviews, get quality insights, and connect with customers in an award-winning experience marketing platform.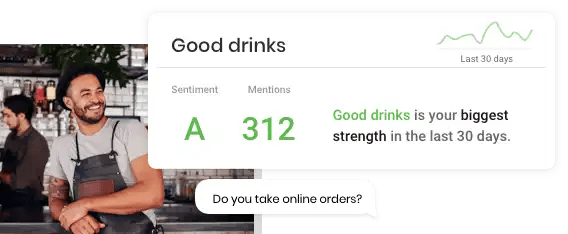 Monitor customer feedback across the Internet
Keep an eye on what guests are saying about your restaurants. Monitor and respond
to customer reviews on over 150+ sites in the Birdeye platform.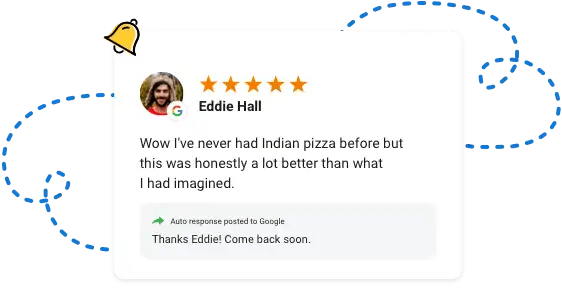 NATURAL LANGUAGE PROCESSING
Use natural language processing to dig deeper into feedback
Analyze your guest reviews to better understand how you can improve operations. Feedback2Reviews natural language processing engine Athena analyzes review text to determine sentiment, get insights, and find out how you can improve your dining experience.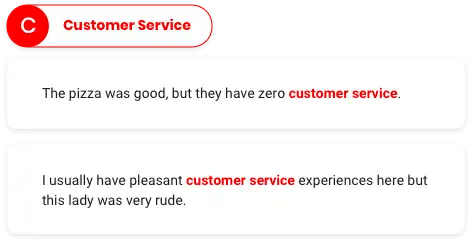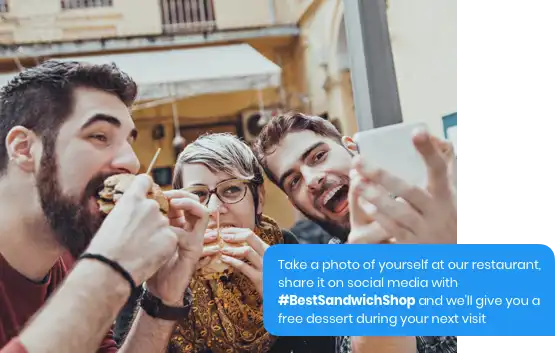 Reach your guests efficiently and effectively
Want to send reservation reminders, promote new menu items, or send loyalty discounts? Send text messages to one or thousands of customers with Feedback2Reviews. Feedback2Reviews Unified Inbox allows you to manage and respond to all of these conversations in a single place.
REFERRALS
Get more guests with Referrals
Turn your dining guests into ambassadors with Feedback2Reviews Referrals. In just a few clicks, your customers can refer your restaurant to friends and family. Track customer engagement and take advantage of modern-day word of mouth marketing.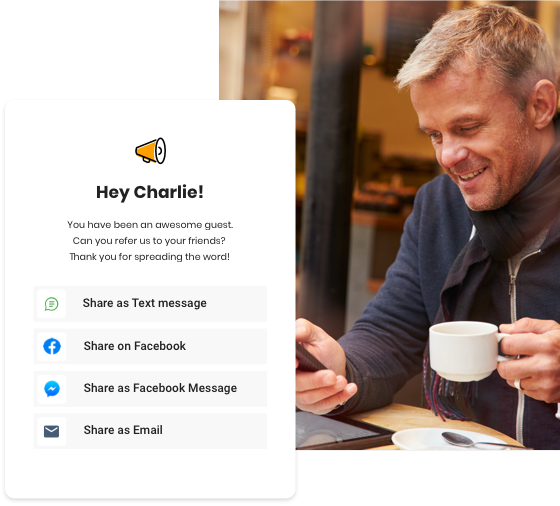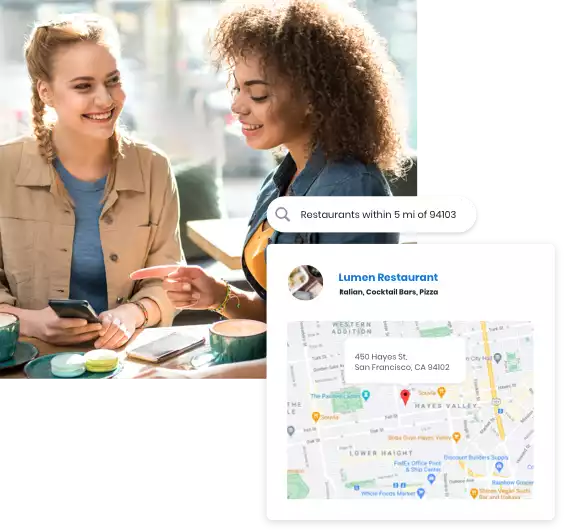 PAGES
Engage your guests when they're ready to order
Create beautiful, easily-found custom pages for every location, each updated in moments through one API. Let guests search by zip code to find their closest location.
SURVEYS
Build surveys to understand the customer experience
Get quality feedback via online and 2-way text surveys that you can use to improve your dining experience. Feedback2Reviews fully-customizable surveys allow you to gauge guest satisfaction over time and identify strengths and weaknesses in your operations.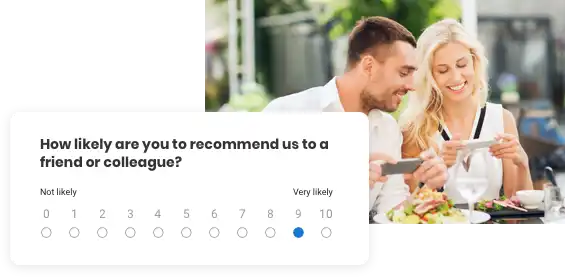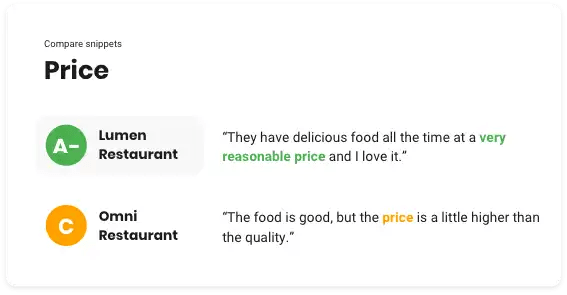 Be the best restaurant in your area with competitive benchmarking
Ensure that you're providing the best dining experience in your area. Competitive benchmarking shows how you're performing in relevant categories compared to competitors in your area.
Efficiently answer guest questions with Webchat
Answer guest questions while they're still on your website. Feedback2Reviews Webchat allows you to respond to guest inquiries instantly from the office, on-the-go through Feedback2Reviews mobile app or have a chatbot respond to frequently asked questions automatically.